We at Tuggeranong Presbyterian Church would love to see you at one of our Sunday Services. We meet at:
Gowrie Primary School (Jeffries Street, Gowrie ACT) at 10:00 am on Sunday mornings – map
Weston Creek Presbyterian Church building
(30 Mahony Court, Weston ACT) at 6:00 pm on Sunday evenings. On the first Sunday of the month we have a shared meal starting at 5:00 pm.  Click on the picture for a map . . .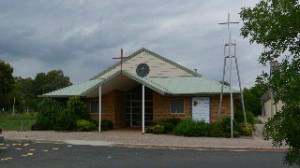 Youth Group meets every Friday night during school terms. Join us at 7:30 pm. We finish at 9:30pm.
Free English classes each Sunday during school term.