Holiday Kids' Club is running again this year from 9:00am until 12 noon on Monday, 10 July 2017 through to Friday, 14 July 2017 in the Gowrie Primary School Hall, Jeffries Street, Gowrie ACT.
BOOKINGS HAVE NOW CLOSED for Holiday Kids' Club. Sorry, but we have reached our limit.
Holiday Kids' Club is a school holiday program for primary school aged children.
Our theme this year is Super Impossible Promises!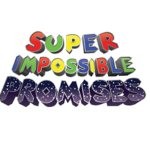 Join us as we journey through the Bible and discover how God has always kept his big impossible-sounding promises. Children will learn that God is trustworthy and if they follow him they will share in the promised new heaven and earth.
It will be a fun-filled week of games, singing, stories, face-painting, cooking, craft and outdoor activities!
If you have any enquiries, please contact Charmaine at kidsclub@tpc.org.au