Holiday Kids' Club – for primary aged children.
In 2014, Tuggeranong Presbyterian Church ran a Holiday Kids' Club from Monday, 7 July until Friday, 11 July at Gowrie Primary School. Sarah A coordinated the first of what promised to be a once a year program to be held during the mid-year school holidays.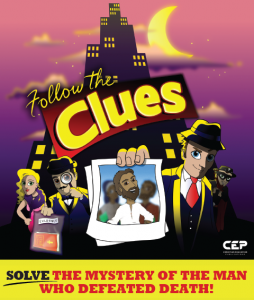 The theme for the first Club was "Follow the Clues" with a bumbling detective stumbling his way through an investigation into who Jesus is. He was helped along the way by his more focussed side-kick and between the two of them, helped by witnesses from biblical accounts, were able to solve who Jesus is and what he has done for us all.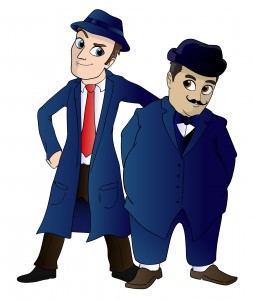 More than 50 children from the area came along each day and had great fun watching the detectives and interacting with them. They had plenty of time to do 'crafty' things which they could take home. There were games outside at break times and lunch was provided each day. On the Friday parents were invited to be with their children for a barbecue. Not only that but tea and cappuccinos were served to those parents needing a drink after dropping their children off each morning.